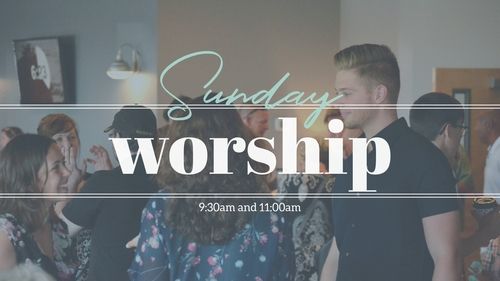 Gracewood Community Church is a place where people can meet Jesus and engage with a loving community. Join us for one of our Sunday services at 9:30 or 11:00am, where everybody's welcome, nobody's perfect and with Jesus anything is possible! We hope you will come and see what God is doing and how He is changing lives.
Connect: Join a smaller group of all ages, where you'll be equipped, trained and inspired to live out your faith with others.
Youth
: A casual atmosphere with music and teaching relevant to students. Open to 7th-12th graders.
Awana
: Designed to reach out into our community with the gospel so that kids would know, love and serve Jesus Christ. Open for infants through 6th grade.
*See Special Events below for exceptions to our regular meet time.
The Eyewitness Bible Series: Revelation Series has five 12-15 minute videos and related study guides. The videos are narrative accounts by Bible personalities about Revelation, such as the Apostle John talking about Revelation 1. The videos and study guides provide an excellent overview of the book of Revelation.

Join a smaller group of all ages in Connect, where you'll be equipped, trained and inspired to live out your faith with others.

Wednesdays at 6:45 in the Connect Room.
We're excited to continue our women's study! We will meet on Sunday evenings from 6-8pm at Gracewood, January 19th through March 15th.

We'll be doing a study by Whitney Capps, We Over Me. It's easy to get frustrated with the local church—we see the people in the pews up close, both their beauty and blemishes. But God has a purpose and a plan that He uniquely accomplishes in and through the church, and He wants you to be part of it.

In the opening 3 chapters of Revelation, we find a wake-up call directed toward 7 churches and discover the truth of God's desire for the church. Over 9 sessions, challenge your perspective and embrace your part in helping the church fulfill its calling.